Moroccan Hand Carved Wooden Side Table - CW-ST043
Moroccan Hand Carved Wooden Side Table - CW-ST043
Moroccan Hand Carved Wooden Side Table - CW-ST043
Product Description
Moroccan Hand Carved Wooden Side Table - Glass Top Included

Please note that there are two different designs listed, please choose the one you want to purchase.

CW-ST043-1 is hand carved wood with bone inlay
CW-ST043-2 is hand carved wood metal decor

Size: 19" H x 20 1/2" W x 20 1/2" D

Our Moroccan Side Table is made up of wood with a dark stain and was hand carved by our skilled Moroccan artisans with a beautiful Mediterranean design. It can be used in any corner or just about any place in your home or office.
Since our Moroccan Furniture is handmade, there may be some minor imperfections from piece to piece. This should not be considered as defective products.

Style#: CW-ST043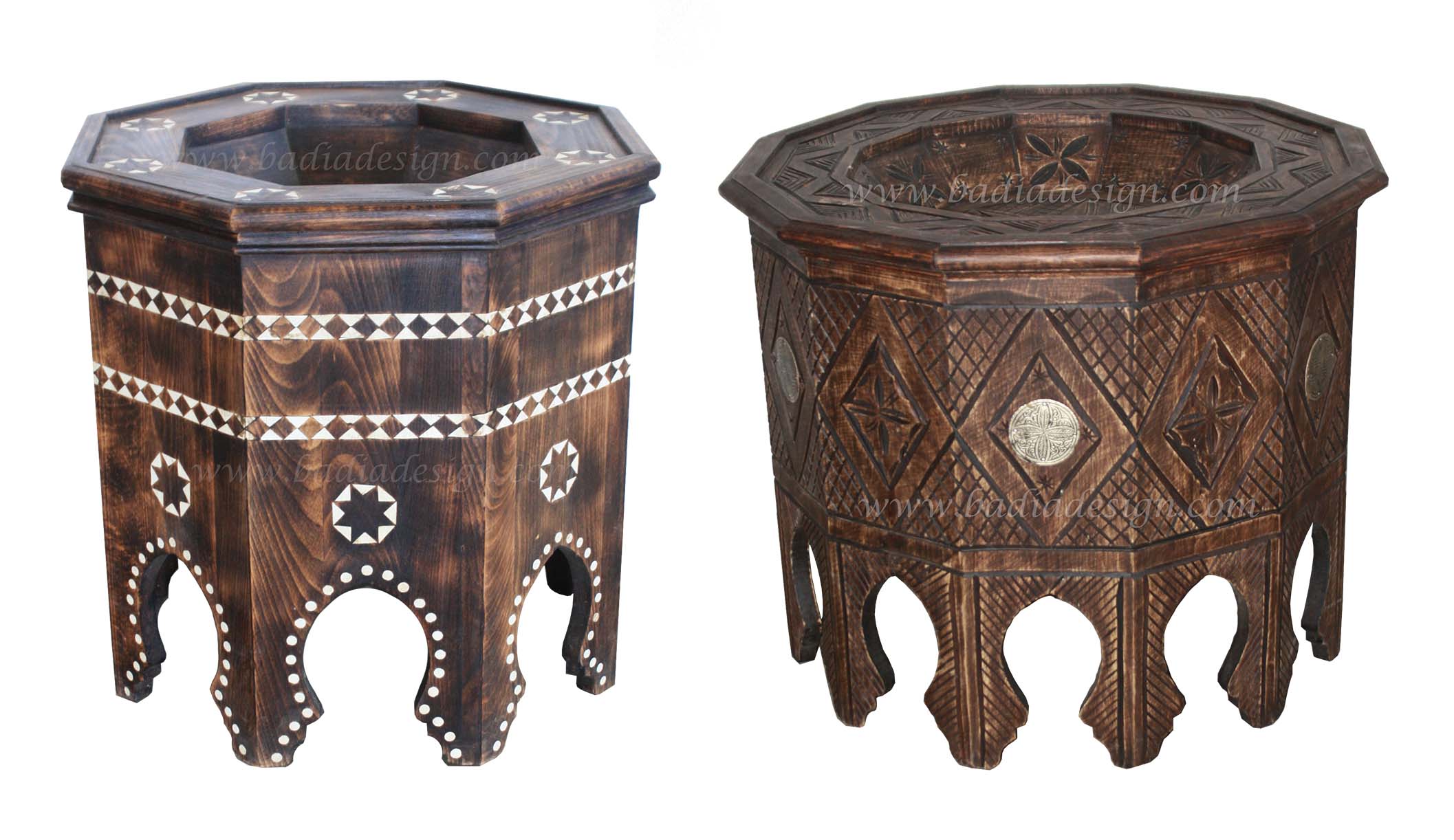 ---
Find Similar Products by Tag
---
Find Similar Products by Category
---
Customers Who Viewed This Product Also Viewed